Our service
What can we offer you?
Document Translations
We offer professional document translations.
Chinese name
Do you need a Chinese name? Let us choose one for you!
Business Trip
Planning a business trip to China? Let us help you with the preparations. We offer Chinese language and culture lessons to let you get accustomed to an intriguing new world!
Movie Channel
Watch our weekly broadcasts and download provided translations and explanations!
Latest posts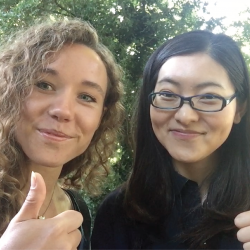 We are Grace and Lieuwkje (菲菲和欣雅). Grace comes from China and Lieuwkje from the Netherlands. Despite our totally different culture and upbringings, our collaboration is going very well. We consider our friendship as something unique and special. Every day we discover more and more about each other's language and culture. We have both developed a[…]
Previous
Next
Contact Chinese Translation!